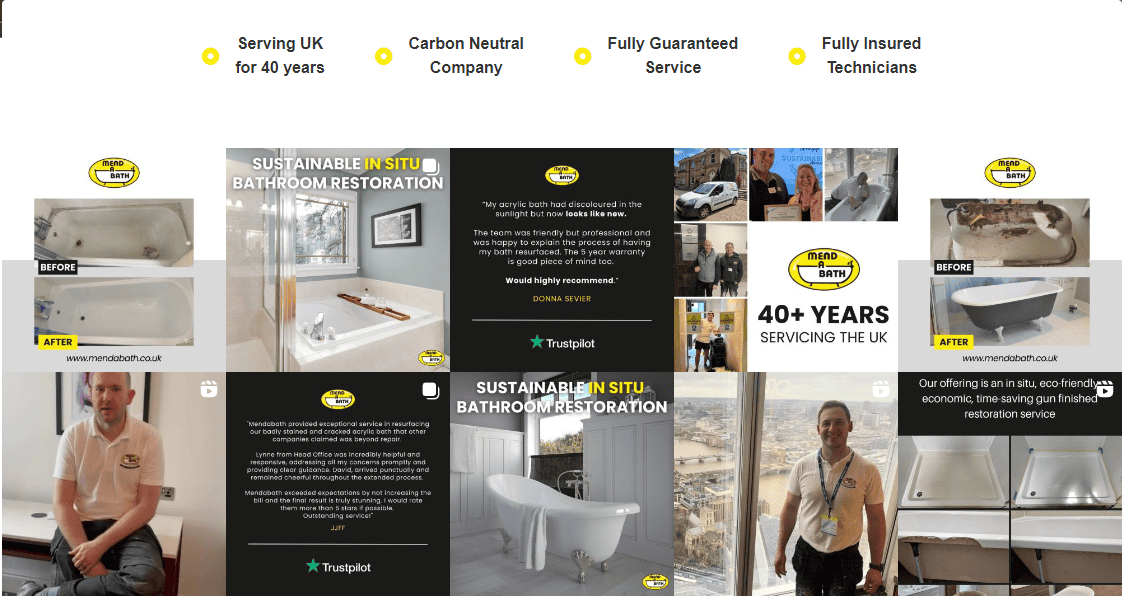 Mendabath
Mendabath UK specialises in sanitaryware restoration. They repair and restore baths, basins and shower trays insitu in the residential, hospitality industry as well as the healthcare and marine sectors. Based in Ashford Kent, servicing the South East and London with franchise areas covering the West Midlands, Hampshire, East Anglia and Oxfordshire.
Mendabath exclusive proprietary materials are isocyanate free which are the carcinogenic chemicals associated with other resurfacing materials. Their materials are manufactured with synthetic based products and thus there are zero components derived from animals, making their materials vegan friendly too.
Mendabath, as a business, was born from the desire to cut down on waste. Their founders were convinced that bathtubs with cosmetic damage were still of value and restoration was preferable to replacement. In fact, one of their original strap lines which they still use today is: 'Restore don't replace'. They have spent over 40 years ensuring that our materials continue to be as eco-friendly as possible.
Visit

Mendabath

Website