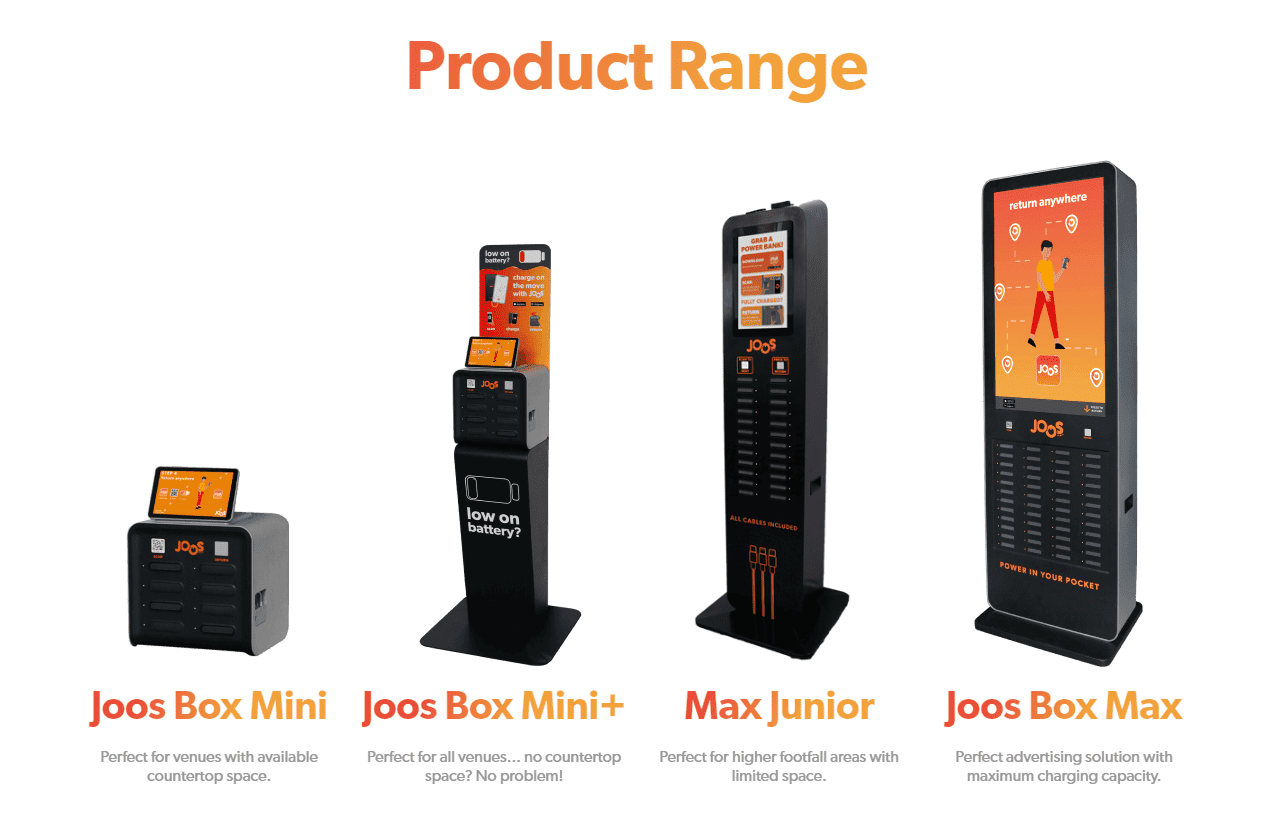 Joos
Joos is the new solution to low phone battery, whilst enhancing the customer experience and quality of service at your venue. For businesses, they provide completely FREE, fully managed smartphone charging stations – allowing customers to rent a power bank and drop off anywhere in our network.
Environmental Credentials
Carbon Offsetting,
Uses biodegradable packaging,
Responsibly recycles lithium
Joos has several social impact campaigns as it strives towards achieving B Corp status. Owning it's supply chain, Joos has successfully removed polystyrene and plastic packaging materials from the shipping process and replaced them with paper and biodegradable materials. In addition, Joos ensures all the lithium within the power banks are recycled using a British recycling company. Finally, Joos also has a carbon offsetting initiative to ensure it is as green as possible throughout the entire supply chain.
Visit

Joos

Website