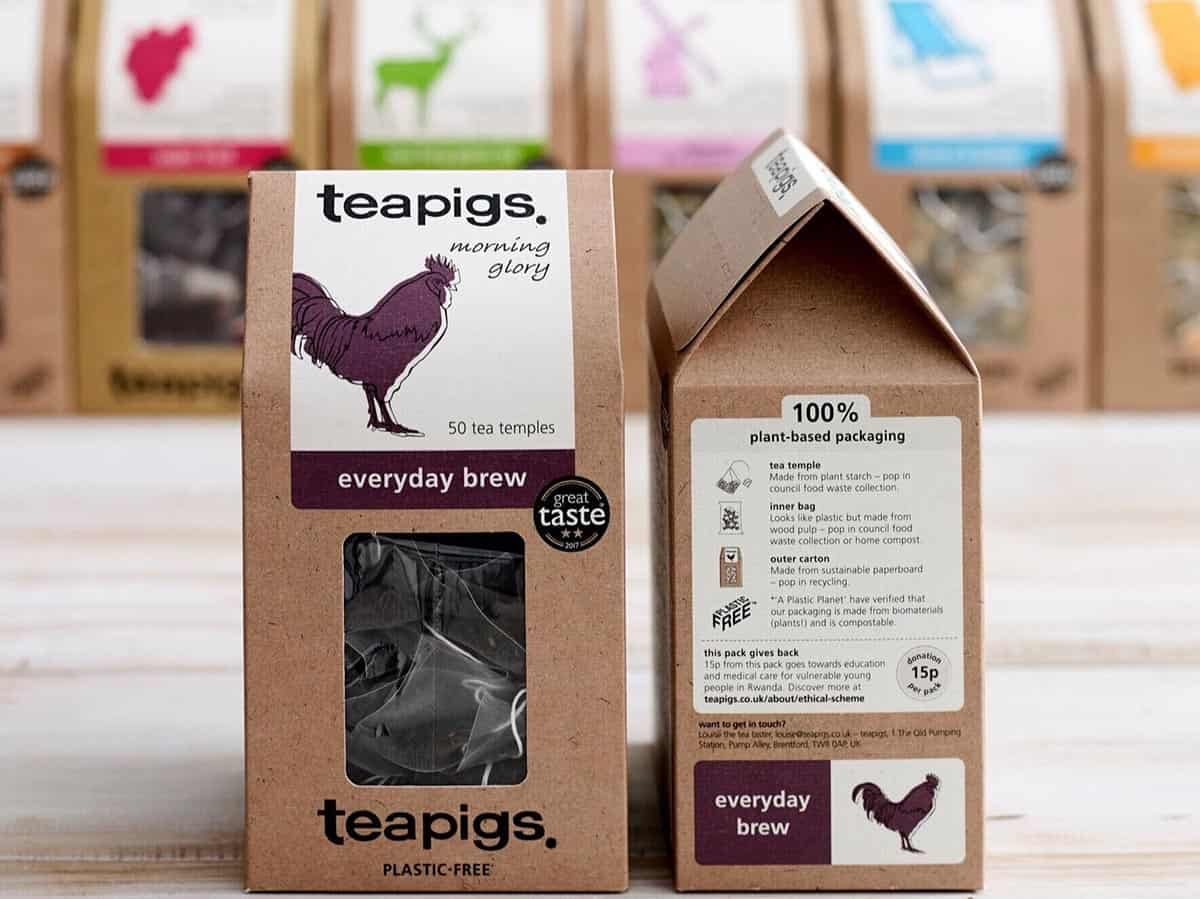 Teapigs
teapigs was set up by Nick and Louise in 2006 with a mission to get the nation drinking real tea and is now the UK's leading super premium tea company with a presence in over 35 countries. Trained tea taster and co-founder, Louise, selects only the very best quality whole leaf teas, whole herbs, berries, flowers and spices for our teas – real tea, no dust in sight!
The teapigs range is unrivalled; 34 whole leaf teas and herbal infusions that come in special tea "temples" (a roomy, biodegradable mesh bags that gives the whole leaves the room they need to infuse), a leading range of super power matcha green teas, functional "feel good" infusions and a delicious choice of cold brew teas. !
The teapigs range – teas for all occasions!
teapigs teas come in different formats to suit all business needs; tea "temples" and loose tea, BIG packs for foodservice, regular packs, tins and mini "piglet" packs for retailing and individually wrapped envelopes for self-service that will bring confidence back to making a cuppa in an events or meeting space. teapigs are big on providing the best customer service out there and have a super POS, teaware and FREE tea school training offering – your baristas can be tea geeks too! To set up an account or for more info contact Lizzy on 0208 847 3980 or email trade@teapigs.co.uk
teapigs are certified B Corp and committed to doing business for good; they give to the communities that bring us our tea and make a donation to the Point Foundation in Rwanda with every pack of everyday brew they sell (it's sourced from Rwanda!). Donations improve the lives of vulnerable people in the area. They also match donations customers make online and have raised over £400k so far.
The tea is sustainably sourced; the everyday brew is Rainforest Alliance certified teapigs are a member of the Ethical Tea Partnership and Sustainable Restaurant Association.  Packaging is also 100% plant based and they were the first UK tea company to be given the Plastic Free trust Mark by A Plastic Planet. teapigs plan to do more and more to have a positive impact on the environment as they grow.
Certified B Corporation
Certified plastic free
Rainforest Alliance certification
teapigs are members of The Ethical Tea Partnership (ETP)
Approved supplier of the Sustainable Restaurant Association