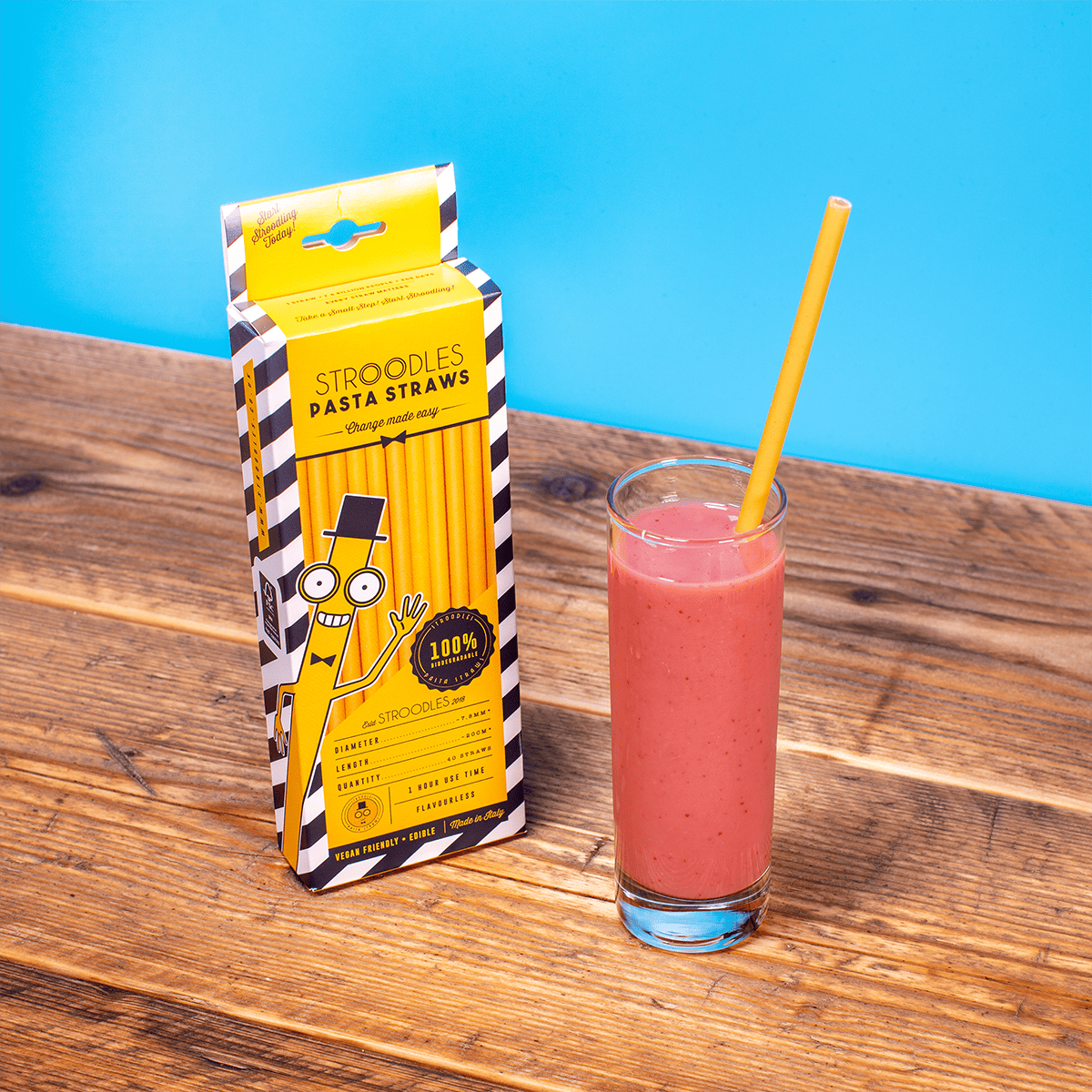 Stroodles
Stroodles make 100% biodegradable drinking straws made from wheat and water.
A great alternative to the now outlawed plastic drinking straw. They last over an hour (and don't get soggy like paper), are flavourless, vegan and 100% biodegradable. Perfect for every cold beverage, including fizzy drinks. Shelf life is two years.
In packs of 80, 12 and 240. Straws are 20cm long and can be cut to size for cocktails.
UK made, biodegradable, compostable, vegan, plastic free.
Stroodles mission is to turn everyday plastic items that end up in landfill into zero-waste products that are biodegradable.  The company supports the mission of eliminating single-use plastic waste and works with organisations that support, aid or lead with the same mission. They have launched the Stroodles Sustainability Awareness Initiative focussing on educational projects.
Visit

Stroodles

Website